Captain's Lounge at Cardiff City Stadium
The newly refurbished Captain's Lounge is the perfect space for small conferences and events. With the capacity for up to 120 guests, it's modern decor, private bar and dedicated room for food provides the ideal setting for a private party, small dinner, conference, board meeting or training session.
Key features: bar, staging, LCD projector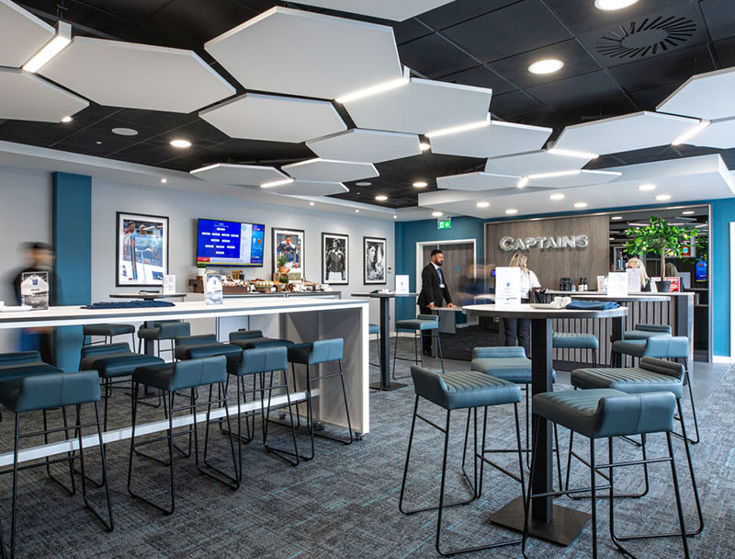 Captain's Lounge at Cardiff City Football Club
Boasting a new makeover at the start of the 19/20 season, the Captain's Lounge adds a touch of class to any event and offers a smart space that can hold up to 100 delegates. Its private bar, modern furnishings and separate catering space, give it all the makings for any event. 

Located on level 2, it offers scenic views of the Cardiff skyline. It also boasts air conditioning and complimentary wifi along with accessibility by lift from the main reception.
Number of delegates & room layouts
This facility can hold up to 80 delegates detailed by the different layouts below:

Captain's Lounge Floor Plan
Make an Enquiry
Ready to kickstart your event at Cardiff City Stadium?
Tell us about your ideas and we'll contact you straight away to discuss how we can bring them to life.
Please complete the form below to submit an enquiry and we will endeavour to respond within 24 hours. Alternatively, you can contact us by phone or email: