Add a special touch to prom at the home of the Bluebirds
A prom has become a rite of passage in the UK, and rightly so – students only get one chance to celebrate the end of their school era. So why not go all out and make this year a night to remember at the home of the Bluebirds, Cardiff City Stadium?

Our premium prom venue in Cardiff can host up to 750 students. Whether you plan to dance the night away to a DJ or prefer to offer your students a sophisticated sit-down dinner, we'll tailor our stadium venue to match your ideal prom vision.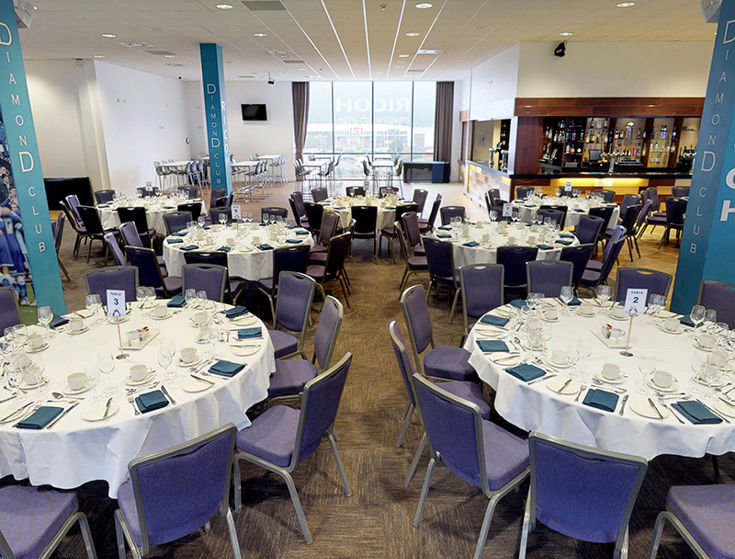 A popular prom venue in Cardiff
The space on offer here at our Cardiff stadium makes us a popular choice for all types of prom events, having the flexibility and versatility to scale up and down depending on your numbers and desired atmosphere.

One of our biggest spaces, the Ninian Lounge, seats up to 500 and has industrial-style décor, floor-to-ceiling pitch views, and two syndicate lounge rooms for hire. We also have lower capacity spaces suites to smaller prom events.

When it comes to catering, we serve sustainably-sourced ingredients, fresh flavours and unique menu design through our on-site team, Levy UK + Ireland. Whether it's a sit-down dinner or street-food style stations, we'll deliver your students an unforgettable dinner experience.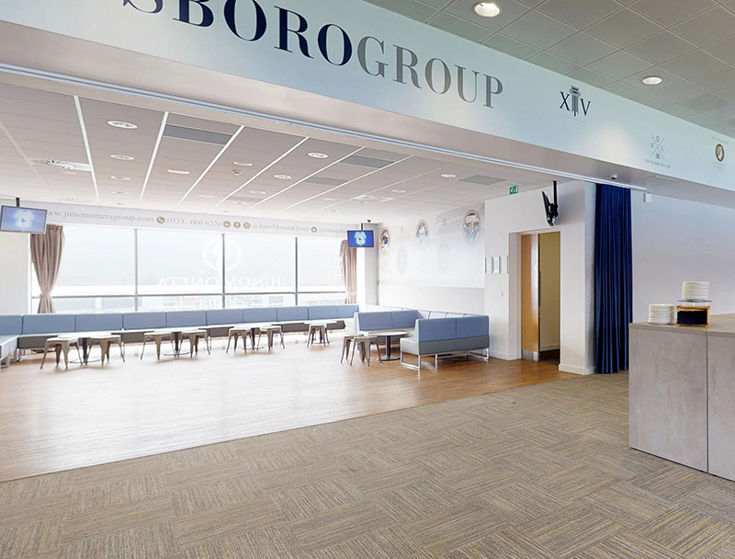 Making this year's prom extra special
Hosting a legendary prom begins with picking the perfect venue, but it doesn't stop there. From food to entertainment, our dedicated events team will make sure every aspect of your event is covered and considered. And to make your visit extra special, we can even treat your students to a kickabout on Cardiff City Football Club's training facilities.

We have a range of event packages on offer to suit all budgets, and just a stone's throw away from our prom venue is Cardiff city centre – making us an easy and convenient choice for this year's prom. To discuss your ideas and make a booking, get in touch with our events team today.
Find your space
From small events to large occasions, you'll find we have spaces to suit your requirements.
I want an event space that can host:
Facilities that meet your event requirements:
No facilities match your requirements. Try updating your search.
Quick room size comparison table

Planning a different type of event?
As well as proms, you can book our function rooms in Cardiff for weddings, Christmas parties and corporate events such as conferences, meetings and exhibitions.
Make an Enquiry
Ready to kickstart your event at Cardiff City Stadium?
Tell us about your ideas and we'll contact you straight away to discuss how we can bring them to life.
Please complete the form below to submit an enquiry and we will endeavour to respond within 24 hours. Alternatively, you can contact us by phone or email: