Food & drink prepared safely, making for great events
We are passionate about fantastic food, quality drinks and first-class service. We have a love of entertainment whilst maintaining a fine eye for detail, and always add a healthy dose of delight in everything we do.  Every day we're playing with new flavours, chatting with guests and using new technology to disrupt the food industry. We want to provide reassurance that events are delivered safely and successfully whilst retaining the culinary excellence for which we are best known.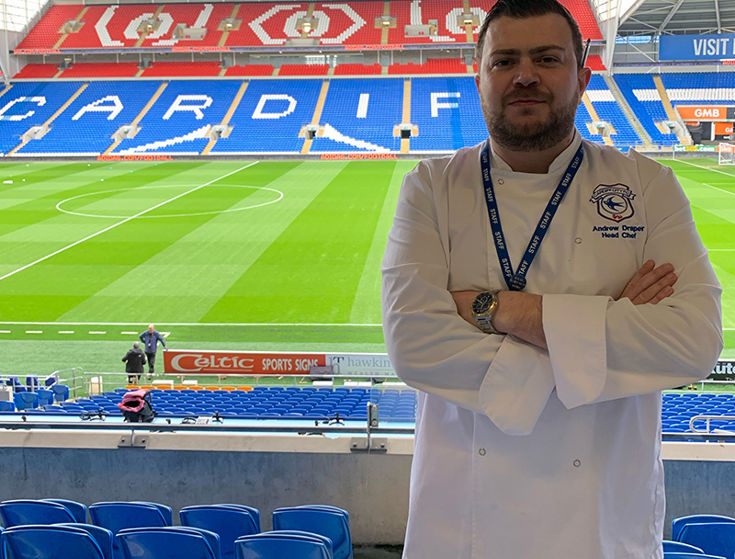 Meet our Head Chef
Our award-winning Head Chef Andy Draper has been an integral part of the Cardiff City family for 20 years. Andy runs a team of up to 20 chefs and kitchen assistants on a matchday, catering for up to 33,500 customers to deliver award-winning matchday hospitality and retail offerings, alongside outstanding conference and events business.
From starting as a ball boy at 12 years old, to kitchen assistant, commis chef and then Chef de Partie, to the 1st team chef in our first Premier league Season, Andy's career has progressed right through the heart of the club.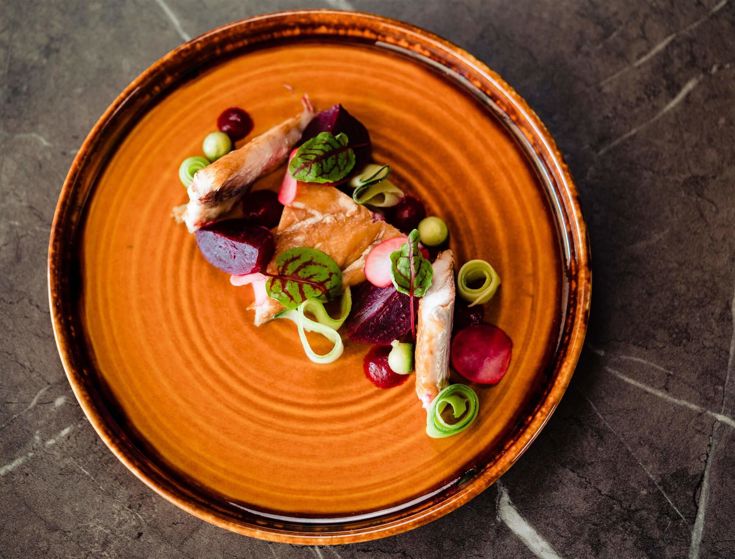 Our food philosophy
Creating tasty and nutritious menus is something our event catering team at Cardiff City Stadium is passionate about. We offer and design a range of menus to suit a variety of occasions and satisfy every palate.

Our well-thought-out menus, are provided by Cardiff City FC catering partner Levy UK & Ireland, who has a great understanding of guests' health and wellbeing and being mindful of the environment in terms of sustainable produce and a plant first philosophy that uses food in its entirety – from root to shoot.

A considered and thoughtful approach to catering for meetings and events from a nutritional perspective recognises that there isn't a one-size fits-all solution.

We believe balanced nutrition doesn't need to be complicated and apply a sensible approach to fuelling guests and delegates to ensure their energy and hydration levels are optimum to aid concentration and enjoyment.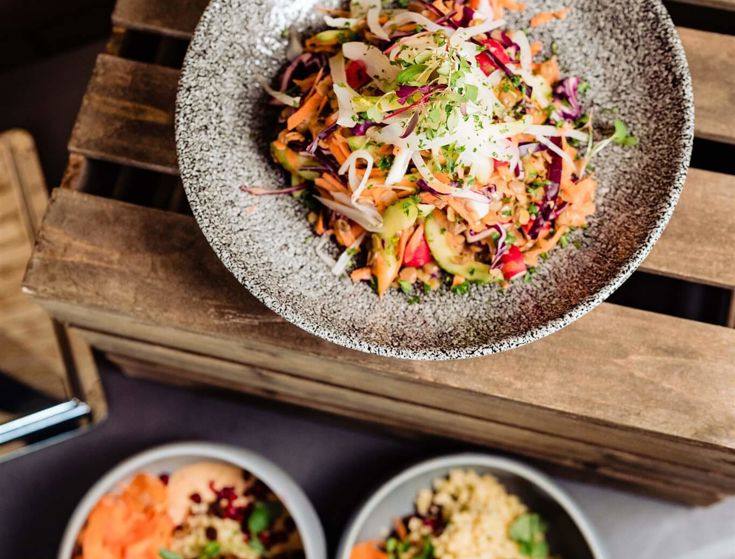 Levy Cares
Being the market leaders in sport and entertainment, Cardiff City FC catering partner Levy UK & Ireland are proud to champion the Levy Cares charter.
They understand that culinary innovation takes many forms. It's no longer just about the food we eat – the dialogue is changing and with that comes new responsibilities. Addressing the long-term environmental issues that the hospitality industry has been facing for a long time is their commitment to the future generations.

Choose your event
We cater for events of all shapes and sizes.
Ready to start planning yours?
Make an Enquiry
Ready to kickstart your event at Cardiff City Stadium?
Tell us about your ideas and we'll contact you straight away to discuss how we can bring them to life.
Please complete the form below to submit an enquiry and we will endeavour to respond within 24 hours. Alternatively, you can contact us by phone or email: