Our Catering & Events Partner, Levy UK + Ireland
Levy UK + Ireland are the people that bring legendary experiences, fantastic flavours and innovative technology to some of the most iconic venues across the UK, including Cardiff City FC.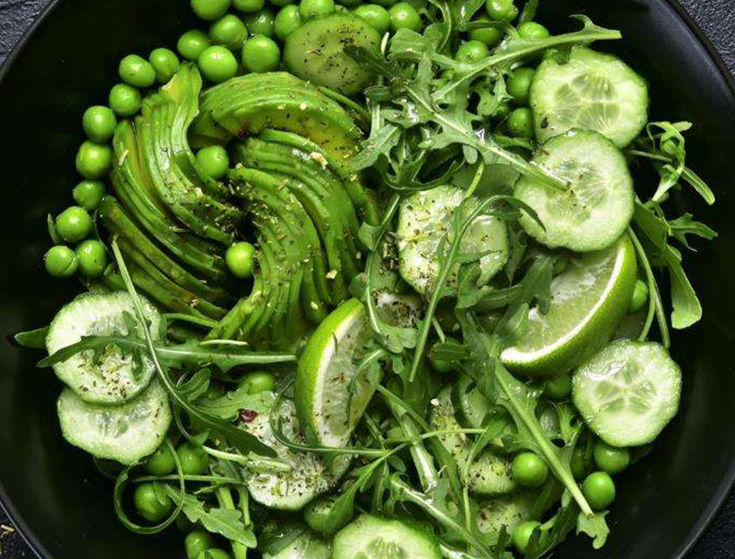 Levy is committed to be climate net zero
Food plays a big role in global emissions, with the worldwide food system currently accounting for 30% of greenhouse gas emissions. That is why our catering partner Levy aim to be the market leaders in sustainable food; delivering locally sourced, plant forward and in-season menus. They call it their 'recipe for change' which involves:
Locally sourced and seasonal ingredients
Balance plate menus
Rebalancing protein sourcing
Offsetting residual emissions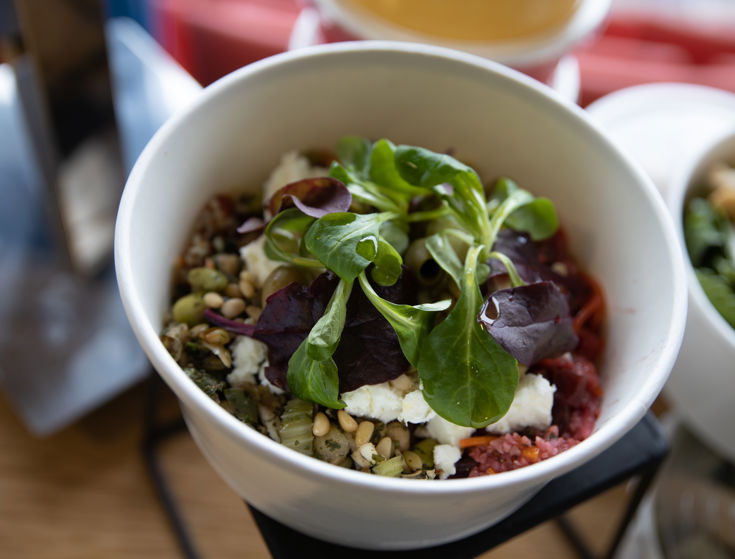 Events for Change
Nutritious catering is a vital part of any great meeting or conference, so you'll have the chance to choose a delicious, sustainably conscious menu with the help of an event manager and our culinary team. From salad platters to hot buffets, our team will prepare healthy dishes that suit the dietary requirements of every delegate and that are good for the planet too.
Our team will communicate the carbon footprint of each dish on our menus, informing attendees about what dishes have the lowest impact.  Dishes will be categorised 'Low', 'Medium' and 'High', and your guests can use this labelling system to help choose the dishes with the lowest carbon footprint.
With a food philosophy centred around health and sustainability, you can trust our culinary experts to bring the wow factor to your event catering.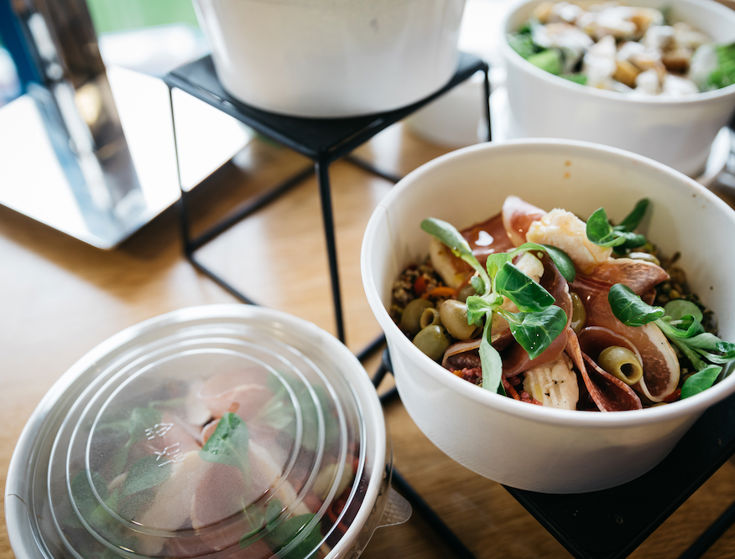 Food & Drink Partners
Levy work with selected partners and suppliers who focus on reducing emissions and food waste across their supply chain. These organisations are putting people and planet first. With their help Levy can continually create eco-friendly dishes for meetings, events and celebrations at Cardiff City FC.
Some of our partners include, Klimato, Toast, Rubbies in the Rubble and Hej Coffee.
So, whatever event you're holding with us you are guaranteed a menu that is thoughtfully designed with sustainability and amazing flavours at the forefront.
Make an Enquiry
Ready to kickstart your event at Cardiff City Stadium?
Tell us about your ideas and we'll contact you straight away to discuss how we can bring them to life.
Please complete the form below to submit an enquiry and we will endeavour to respond within 24 hours. Alternatively, you can contact us by phone or email: